Decorative Fish Head in Brass for Water Fountain Emitters & Spouts
Sales and supply of decorative Fish Head spouts in brass and finished in either bronze or polished brass as required. These versatile spouts are hollow on their inside and can get drilled with an up to 14mm hole through which the desired spout pipe can be passed through prior to wall fixing. The outstanding spouts will definitely enhance and make the look of any private or public feature water feature unique and memorable.

More technical information below. Subjet to a minimum order we do ship the fish head spouts internationally in small or larger quantities, both to Commercial and Private customers. Contact us for details and pricing.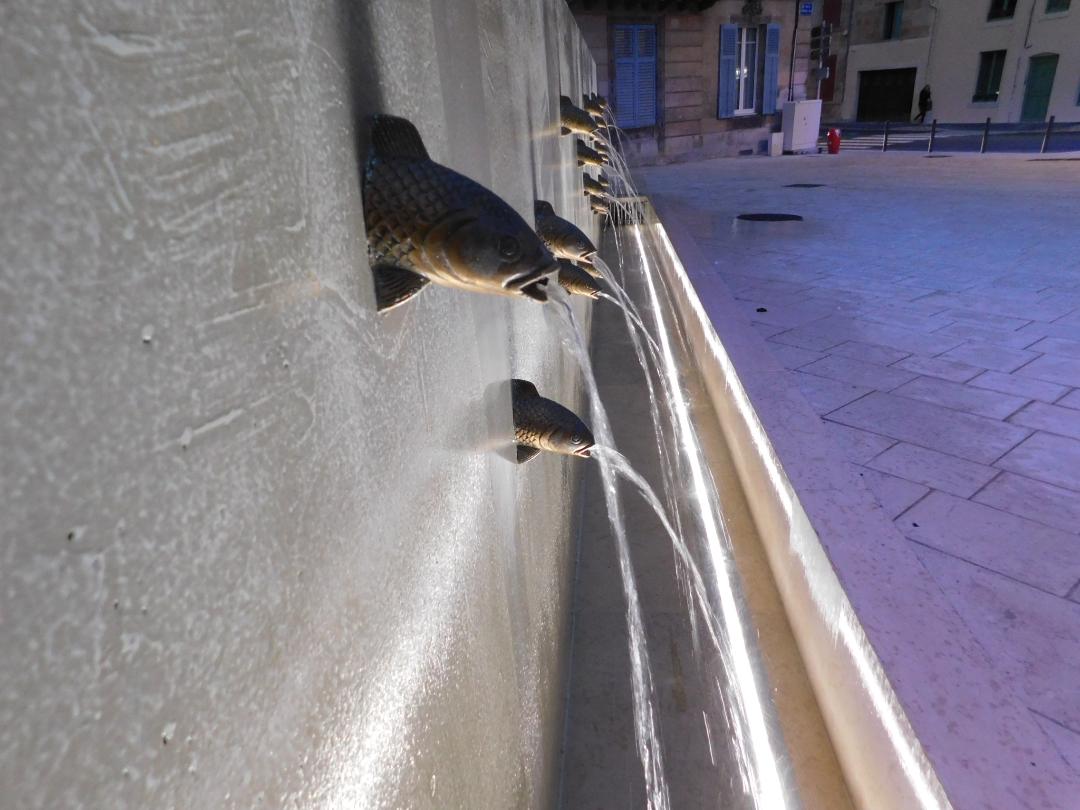 ABOVE: A spectacular public water feature adorned with a multipleline up of BRD183 brass casted fish head spouts in a 'Bronze like' finishing.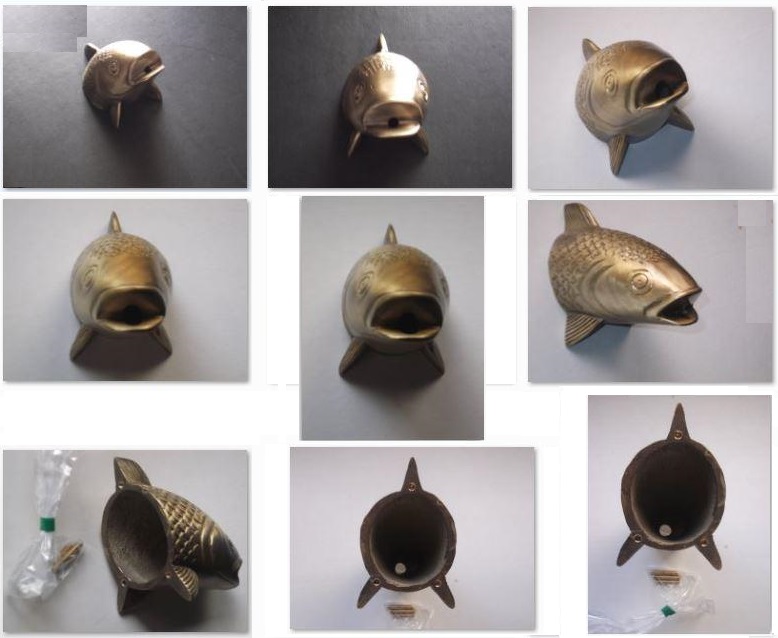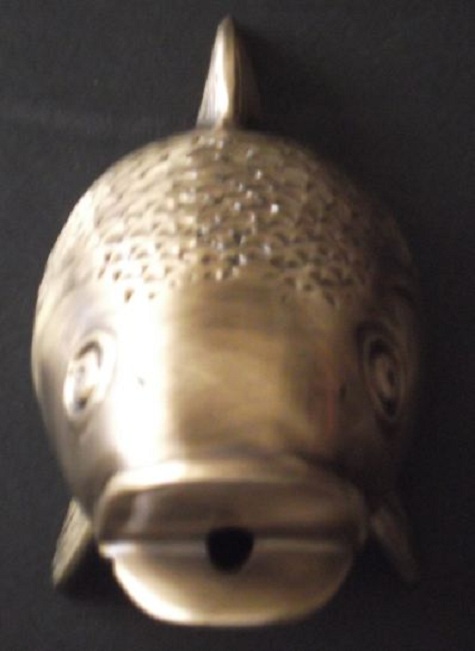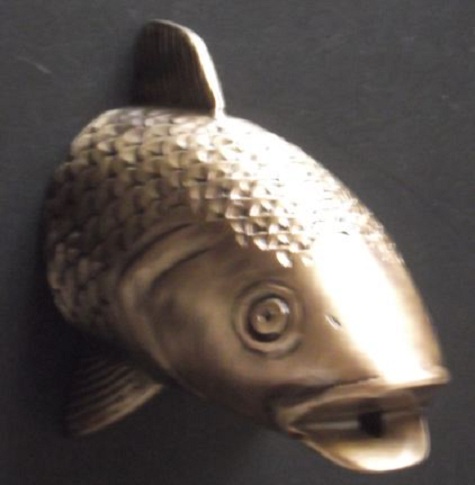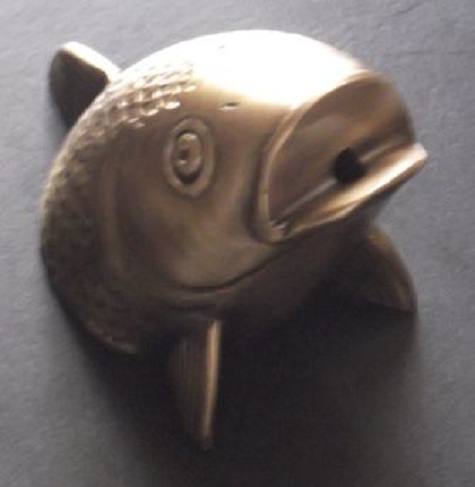 ABOVE / BELOW:
BRD183 -
Fish Head Spout: Brass Made with Bronze Look Finishing
Available in Normal Brass Finish or 'Bronze like' Finish (as in the photos).
Protrudes 130 mm
Width 80 mm
Overall Height 140 mm
Weight 1500 gr.
Availability - By Custom Order
Note
: All dimensions are in millimeters (mm). 10mm equate to 1 centimeter (cm). 1 inch equates to 2.54cm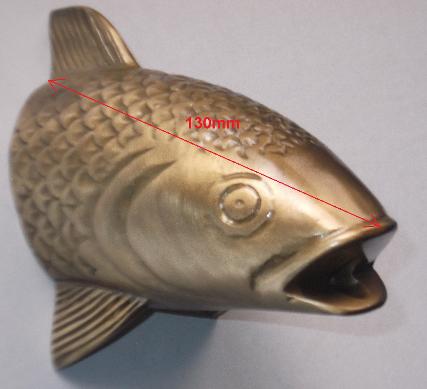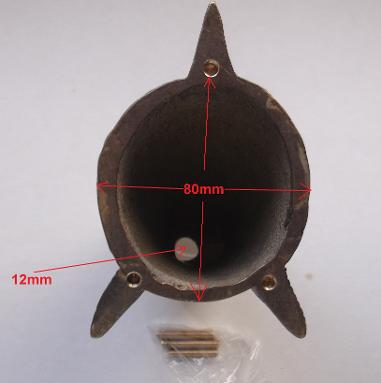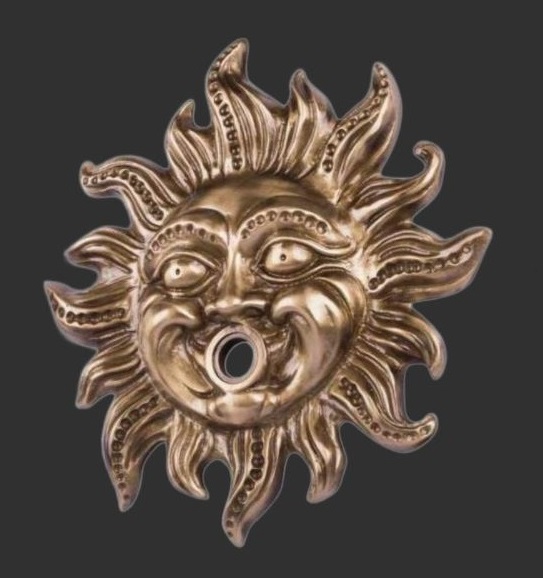 LEFT: ESC231 Wall mountable sun face made in brass that can take most of our taps and spouts.
Fits: 1/2'' or 3/4'' Tap or Spout
Finishing: 'Bronze like' or Polished Brass
Outer Diameter: 280mm x 300mm
Internal Diameter: 21mm or 26mm
Weight: xxgr.
Availability: By pre-order
More photos about the ESC231 wall mountable sun face spouting and tap options here!
Sample, trade and private ordering: Single, small or larger orders of fish head water fountain spouts by private individuals, architectural and interior home designers, landscapers, plumbers and traders are accepted. We do ship to the USA, Canada, Ireland, the UK, Europe, Australia, New Zealand, the Middle East, Japan and other countries.
Contact us for pricing, stock availability or questions about our: wall mounted fish headwater fountain spout.